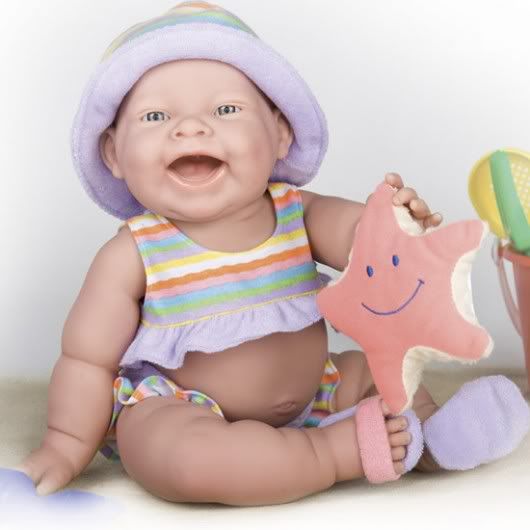 JC Toys' Berenguer dolls
How would you love to win Lola, a real to life looking doll for your child? Lola is made to look and feel like a real baby. Her features are sculpted by an artist in Spain, so that their entire bodies mimic like-like qualities from their facial expressions to their belly button and skin folds. Lola is anatomically correct, but if your preference is for non-sexed dolls, JC Toys has those as well.
I am sure any little girl would love to have a doll like Lola to love and play with. This doll is great for little ones or as a collector item.
This company has a great selection of sexed and non-sexed dolls and many accessories to go with them. So have a look and you won't be sorry.
To see Lola and other dolls and products this company offers, go to
http://www.jctoys.com/
To enter this giveaway, go to
http://www.myorganizedchaos.net/2010/11/jc-toys-berenguer-dolls-review-giveaway/?utm_source=feedburner&utm_medium=email&utm_campaign=Feed%3A+MyOrganizedChaos+%28My+Organized+Chaos%29
This giveaway ENDS Nov. 26