Renee is hosting her very first giveaway. Its all about makeup and a great giveaway it is. This is open Internationally and will end Sept. 15 (11:59pm) EST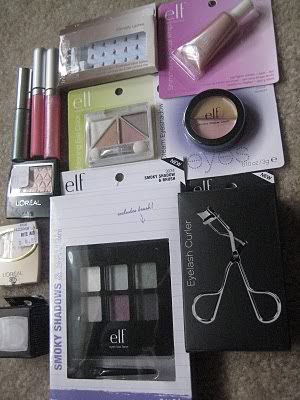 Here is what you could win:
ELF Eyelash Curler
ELF Back to School Smoky Shadows & brush
ELF Brightening Eye Color(Ethereal)
ELF Duo Cream Eyeshadow (Sugar cookie)
ELF Shimmering Facial Whip (Citrus)
ELF Cream liner
ELF Individual Lash Kit
Two OPI Lipsheers
Two Loreal eye shadows (805 &101)
Clinique Lash doubling Mascara Black
For your chance to win this giveaway, go to
http://ranrandreamhome.blogspot.com/2010/08/my-1st-giveaway.html
Good luck everyone.