Oh my gosh, I received my giveaway package today that I won on Tenille's giveaway site, Feisty, Frugal and Fabulous. I got the email on Sunday evening telling me I had won and today, Wednesday, Fed Ex delivered two huge boxes to me. Talk about quick delivery.
Inside were two adult life jackets, two kids life jackets, two sets of water wings, a double air mattress, a huge tube, a huge lounge chair for the pool, and these all snap together if you like. I forget what else is there but I am very pleased with this win.
Thanks to Stearns and Sevylor and the Feisty, Frugal and Fabulous giveaway website.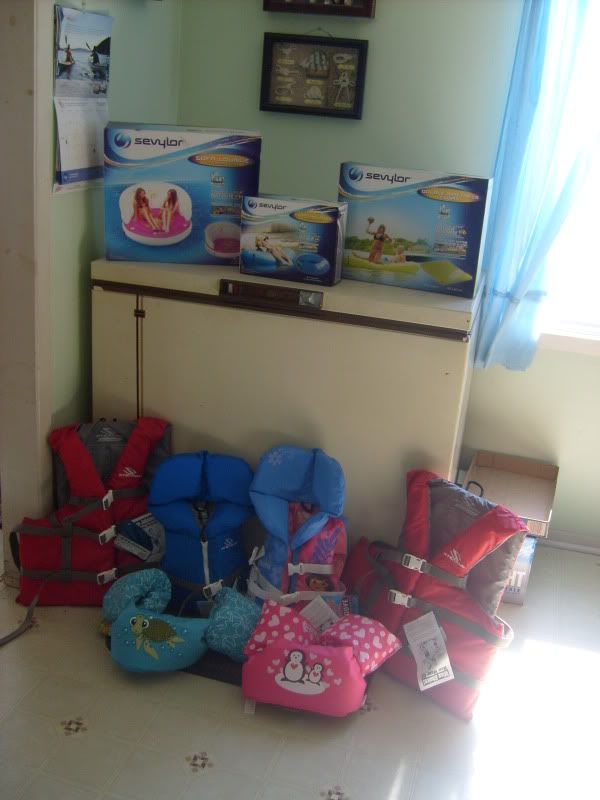 I love my package. Sorry the photos are large, I will try later to make them smaller.