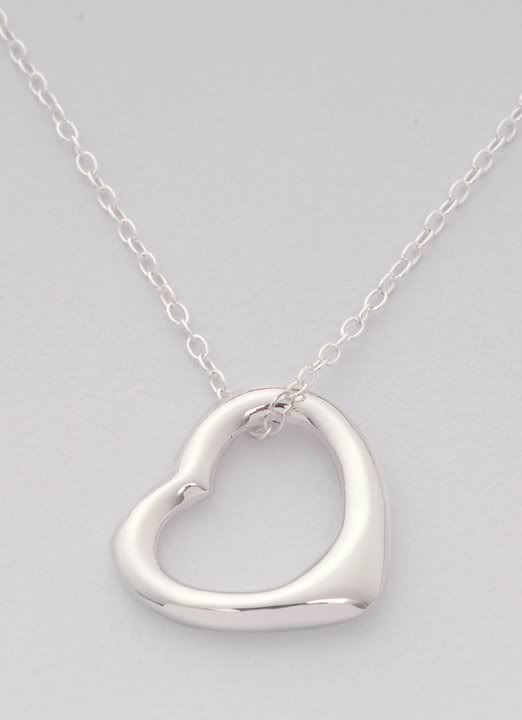 Bejool has not launched yet, they are coming very soon this month. You can sign up to win one of three beautiful pieces of jewelry in which winners will be randomly selected and announced no later than January 15, 2011.
This beautiful Tiffany inspired floating heart necklace is lightweight. Silver is a great choice because it resembles platinum or white gold and no one will know the difference. You never have to worry about it tarnishing or fading like some yellow gold does.
One lucky winner will receive their very own Tiffany Inspired Floating Heart necklace.
To enter this giveaway, go to
http://www.healthbeautychildrenandfamily.com/2011/01/bejool-tiffany-inspired-floating-heart.html

Check out the new site soon to launch and maybe your email will be a winner for you.
http://www.bejool.com/
Ends Jan 18 and is open to US only. So go and check it out. You have two chances here to win a nice piece of jewellery.
Good luck everyone.