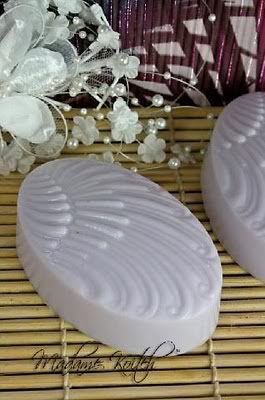 Madame Koiteh has soap, hair care products, spiritual supplies, perfume and more!
Madame Koiteh's style is called Urban Village. Everything she does, whether creating bath and body, haircare, or fashion items, is a representation of her double life as a modern Western woman and an African. The Urban Village style is her way of making something beautiful out of the sharp contrasts in her life-- the old and the new, the traditional and the progressive, the spiritual and the mundane. She uses many natural African ingredients in her products,
but she tries to find new ways to use and apply them.
You can win 4 - 1 oz samples of genuine African Black Soap, Organic Yellow Shea Butter, Organic White Shea Butter, and Organic Cocoa Butter. Experience the exotic beauty of Africa with this fabulous 4 piece sample set!
To enter this giveaway go to
http://audreysgiveaways.blogspot.com/
To see other products from Madame Koiteh go to
http://www.etsy.com/shop/MadameKoiteh
This giveaway ENDS Sept. 24 and is open to US and Canada.
Good luck everyone.